Thursday proved to be a busy day for the Pittsburgh Steelers. There was good news, there was bad news and there was Hall of Fame news. Well, sort of...
Early this morning, ESPN's Adam Schefter tweeted that Pittsburgh Steelers running back Le'Veon Bell has been suspended by the NFL for the first three games of the season: "@AdamSchefter: Pitt RB LeVeon Bell suspended 3 games, fined additional game check for violating substance abuse policy, per league sources. He is appealing."
As NFL.com reporter Gregg Rosenthal posted regarding the August 20, 2014 incident, "Detective Brian Kohlhepp of the Ross Township, Pennsylvania Police Department confirmed to NFL Media that running backs Le'Veon Bell and LeGarrette Blount were pulled over Wednesday around 1:30 p.m. ET. They, along with an unidentified female passenger in the backseat, were taken into custody and admitted to marijuana possession." The arresting officer had found a "20 gram bag of marijuana inside the car."
Regarding the appeal, Steelers beat writer for ESPN Scott Brown doesn't believe the suspension stays at three games saying, "...there is no way the three-game suspension sticks. The collective bargaining agreement -- not to mention common sense -- won't allow it." -
http://tinyurl.com/jww9jwv
Regardless, as it is that the Chong to Bell's Cheech, erstwhile teammate and current New England Patriots RB LeGarrette Blount, was also suspended (one game) for his part in the incident, the NFL will likely no longer pair the two teams on its opening weekend Thursday Night Football kickoff as both teams will be without two of their stars.
Next came word
Thursday that Steelers exercised the extension on right guard David DeCastro. Picking up DDC's option means he'll make the average of the salaries for the "3rd-25th highest paid" OG's in NFL, per Pro Football Talk. Being that the option is for injury only, and that he is set to receive a salary of $8,070,000 in 2016, a longterm deal is likely imminent.
Signing him to a new deal would seem especially prudent considering that DDC truly established himself this past season and should've been a Pro Bowl participant. The last thing the Steelers want is for the player many are calling 'the next Alan Faneca" to become...the next Alan Faneca.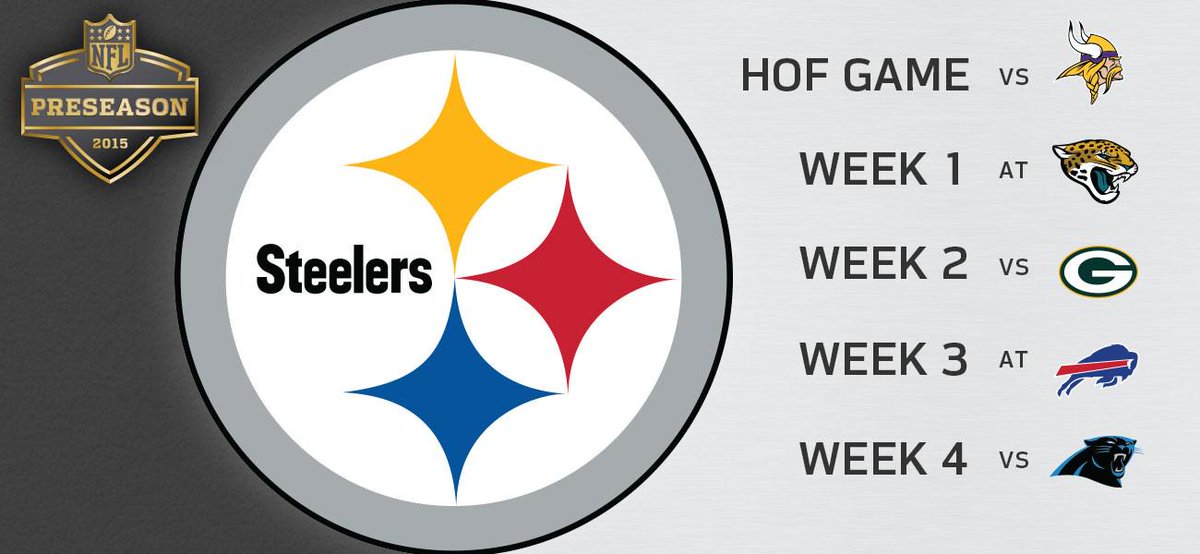 "Steelers Live"
announced the team's preseason schedule at 4 pm EST and probably drew a greater audience than whatever baseball game was on at the time. The only date known at present "obviously" is the Hall of Fame game on August 9, 2015. -
http://
stele.rs/2run1
~
TIDBITS:
Ohio State cornerback Doran Grant had already visited the Steelers, then Thursday saw more CBs making trips to the Southside. As first reported by Steelers Digest's Bob Labriola, Stanford's Alex Carter, Washington's troubled-yet-mega-talented CB Marcus Peters and Virginia linebacker Max Valles made visits.
Though we believe Carter is a potential Steelers 2nd-round selection, the focus was definitely on Peters. Even though he was kicked off of his college team, Peters is considered by many as the best CB in the NFL Draft and that he would be a good fit with the Steelers. Interestingly, in addition to Thursday's visit, Steelers head coach Mike Tomlin met with Peters at the NFL Combine. Further still, defensive backs coach Carnell Lake and former Steelers tight end and current scout Mark Bruener were at Washington's Pro Day.
If It Ain't Steel's preference may be Wake Forest CB Kevin Johnson in the first round, but we wouldn't be in any way hurt over Peters' being selected instead. Just sayin'...